OZ-18 Technical Excursion
Destinations:
Technical Excursion to ZTC
HZG – Hydrogen Technology Centre Olpe
Dandelion Rubber Extraction Facility Olpe
Excursion No. 1 on Monday will head to the HZG Hydrogen Technology Centre at Olpe under the roof of ZTC (nearby the OZ-18 venue), kindly guided by Prof. Klassen and Prof. Kaysser. There we will see HZG`s large scale semi-automatic closed manufacturing system for complex light metal hydrides for prototype hydrogen storage tanks. We have also requested a visit at the Fraunhofer-IME "Dandelion Rubber Extraction Facility Olpe" next door which is not approved yet. In any case Prof. Prüfer from FHG-IME and Dr. Recker from Continental will be part of OZ-16.
At the Zoz Technology Center we will also see the processing units of high performance cement/concrete (FuturZement|FuturBeton), those for ODS/NFA-alloys, the manufacturing of Zentallium® (Al-CNT composite) semi-finished products and other.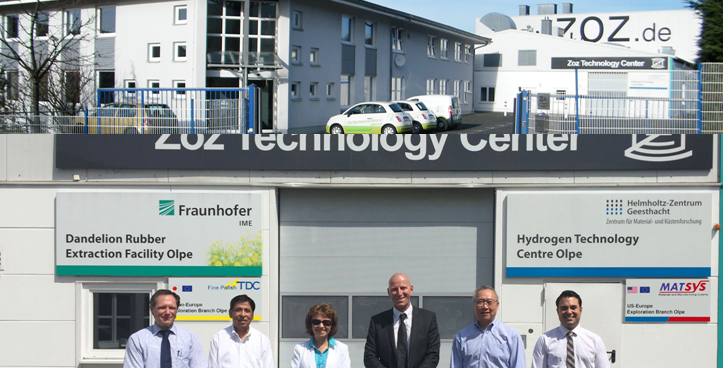 Zoz Technology Center (ZTC), Raiffeisenstrasse 17, D-57462 Olpe
Technical Excursion to ZCS
Villa ZCS at site Siegen (heritage I)
Siegen Competence Center for E-Mobility (remonet)
Zoz Mobility Store, Siegen
Hagelauer Liquor Fabrication
Excursion No. 2 on Tuesday will head out to the Zoz Center Siegen (ZCS, walking distance from the conference hotel) with its Zoz-Mobility Store, the Siegen Competence Center for E-Mobility, the Hagelauer Liquor Fabrication and the Villa ZCS where we find a Fuel-Cell (PEMFC + reformer) in the base for heat and power generation, nanostructured FuturBeton up the front, Zentallium® up in the roof-crown as well as FuturBeton-Eagles on the fence-structure. Here also starts the Siegen E-Mobility Mile.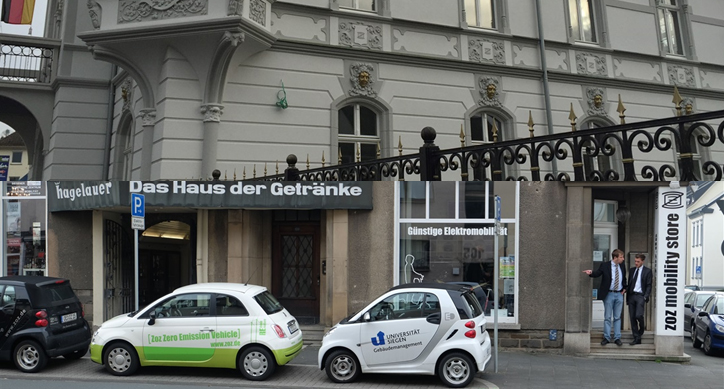 ZCS: heritage I and II, here also starts the Siegen E-Mobility Mile

Hagelauer Likoerfabrik GmbH underground at Zoz Center Siegen and Zoz Mobility Store Siegen on the surface.

Villa ZCS: H2-power in the base, 12 tons FuturBeton on way up, 4,5 m roof-crown with Zentallium, FuturBeton sculptures
For other "targets" such as local steel manufacturing, automotive supply industry and large beer manufacturer, we would organize a bus tour which will depend upon attendees interest. Further info later on this website.
Zoz Technology Center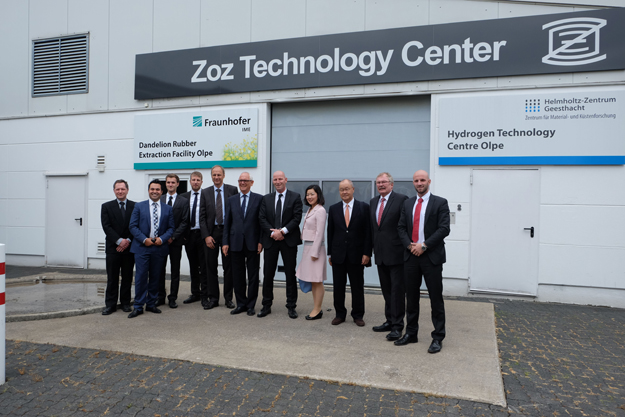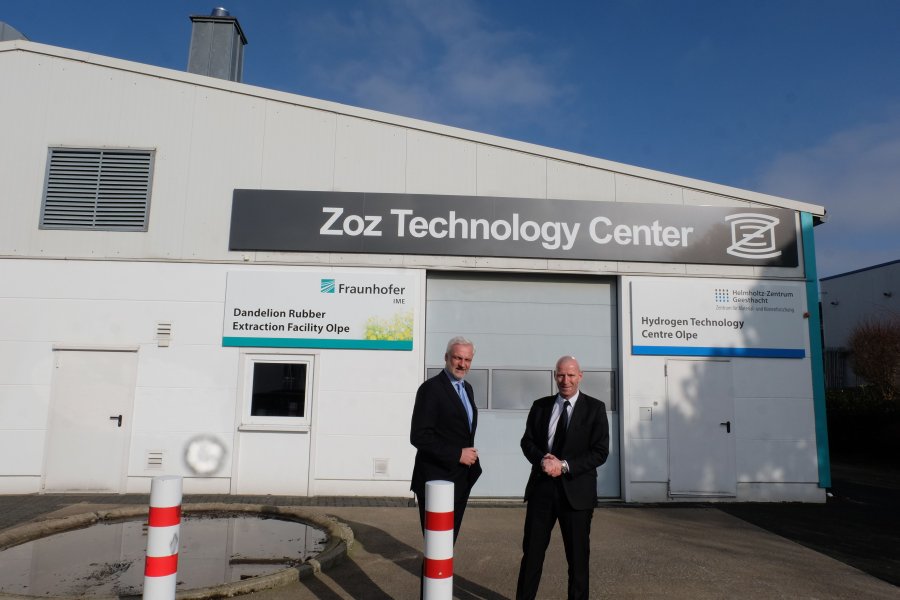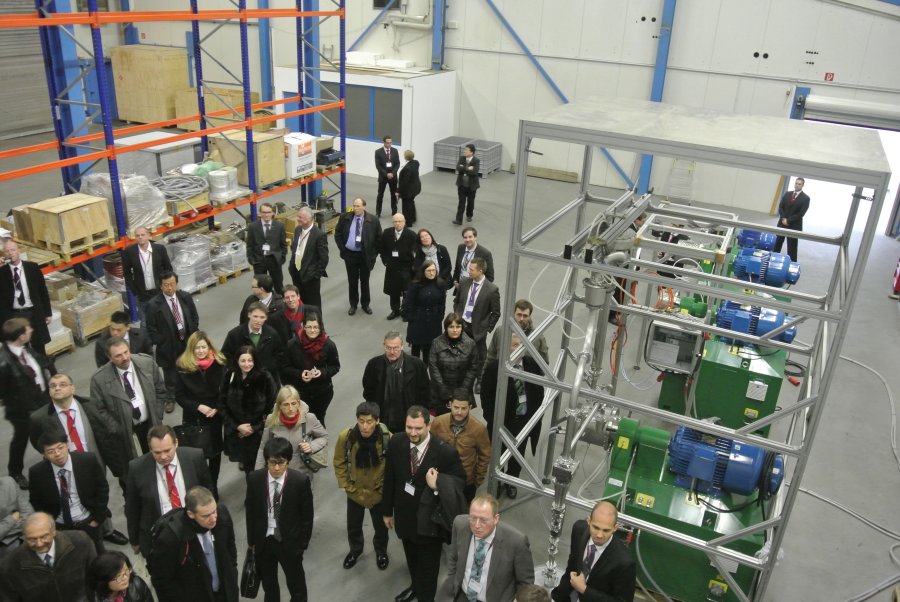 Heritage I ZCS