an example of Perfect Synergy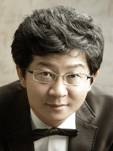 In 2014, Dr. Min Cheol Kang, the Executive Director of the Korea Magnesium Technology Research Association (KMTRA) located in Changwon City in Korea attended the OZ-14 Symposium in Germany.

Magnesium alloys are the lightest structural metals, and have good physical and mechanical properties that make them extremely attractive for applications requiring light-weight materials which does explain Dr. Kang`s interest in the Nanostructure-meetings.
Dr. Kang has a private hobby which is photographing and he developed this to excellence – which everybody could enjoy right after seeing the first of his photos from OZ-14:

OZ-14 colleagues in front of BMFB nanoTruck   |   Dr. Kang during his Magnesium-presentation at OZ-15
Then we requested him to kindly also join us in Japan and contribute to OZ-15 and he did so and enjoyed and we received again top-professional memories from that event which every attendee appreciated very much ! Thank You Dr. Kang !
From that time on we always hope to have him with us not only for the photos but also for the photos – that give us an excellent memory. So it happened after OZ-16, OZ-18 and OZ-20 !
KangPhotoKorea (KPK)
nature & creature
Korea and Germany
the planet
All photo-rights reserved, profits of photos will be donated to save the children !
The movie about a living legend.